DOE-EM Summer Internship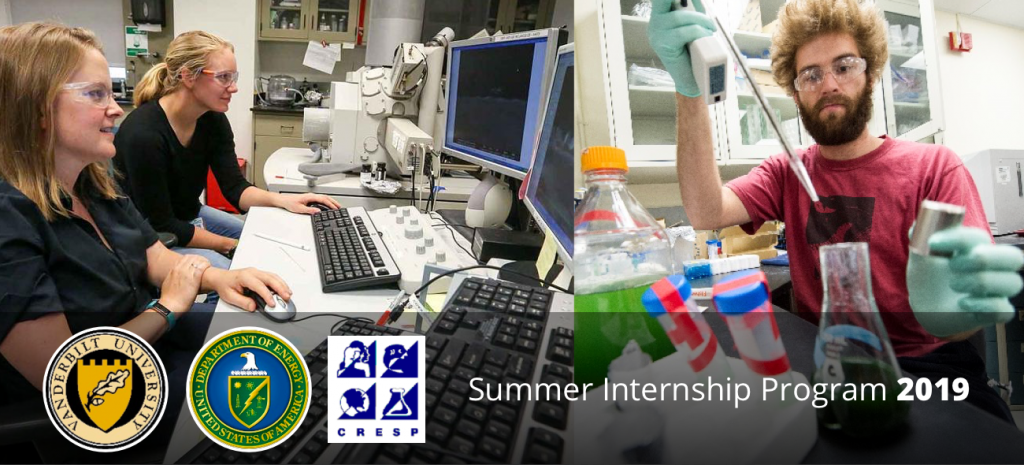 Administered by Vanderbilt University through a cooperative agreement with the Department of Energy – Office of Environmental Management (DOE-EM)
About
The Office of Environmental Management's (EM) mission is to complete the safe cleanup of the environmental legacy brought about from five decades of nuclear weapons development and government-sponsored nuclear EM Sites and functions. As part of this Summer Internship Program, you will be part of a team supporting this critical work, with a chance to learn across many different areas and disciplines.
Working directly alongside a mentor, you will have a rich learning experience, and hands-on participation in your mentor's field. Each work assignment has been created to expose you to tasks and responsibilities that will help develop your professional skills, while gaining expertise to better prepare you for a career.
Academic Disciplines
We have opportunities in a wide range of disciplines, with internships that will give you many opportunities to learn, grow and contribute. These internships are appropriate for students who are studying:
Engineering
Physical sciences
Earth and Environmental sciences
Computer science
Physics
Public policy
Business
Economics
Accounting & Finance
Communications
Law
Other related areas may be considered
Duration
10 weeks, beginning May 28, 2019 through August 2, 2019
Locations and Position Descriptions
Click on the position for internship details.
DOE Environmental Management Headquarters – Washington, D.C.
Hanford Site Office of River Protection (ORP) – Richland, Washington
Hanford Site Richland Office – Richland, Washington
Oak Ridge Site – Oak Ridge, Tennessee
Savannah River Site – Aiken, South Carolina
Benefits
Stipend offered, housing allowance for students participating from out-of-area, and travel expenses to an off-site meeting.
Eligibility Requirements
Internship candidates must be:
U.S. Citizen at the time of application
18 years of age or older by the application deadline
Enrolled as a full-time undergraduate or graduate student at an accredited institute of higher education
Have a cumulative grade average of 3.0 or better on a 4.0 grading scale
Candidates are asked to complete the online application, submit a resume and transcript, and respond to two essay questions. This information will be used to select and place students based on their academic interests, coursework, knowledge, and communication skills.
Application
The Online Application included the following requirements submitted as PDFs:
Respond to two (2) essay questions (Upload Essay PDF): Please answer each of the following questions in 350 words or less. Your responses to both questions should be submitted in one PDF.
Why are you applying for this summer internship program and what do you hope to gain from your experience? (350 words)
What are your future career goals and what skills do you have that will help to ensure your success? (350 words)
Resume (Upload Resume PDF)
Transcript/Academic Records (Upload Transcript PDF) – Unofficial transcripts or copies of the student academic records may be submitted. Transcripts/Academic Records must include name of the academic institution, name of the student, completed/in progress coursework and grades of completed courses. First-year graduate students should submit their undergraduate transcript, including the last two years of courses, degree, and date degree was awarded. Documents must have all social security numbers, student identification numbers, and/or dates of birth removed (blanked out, blackened out, made illegible, etc.) prior to uploading into the application system.
Deadline
Applications accepted November 14, 2018 – January 28, 2019.- Applications are no longer accepted.
Contact and Additional Information
Immediate questions may be sent to internship@cresp.org.