Zhiliang Chen, PhD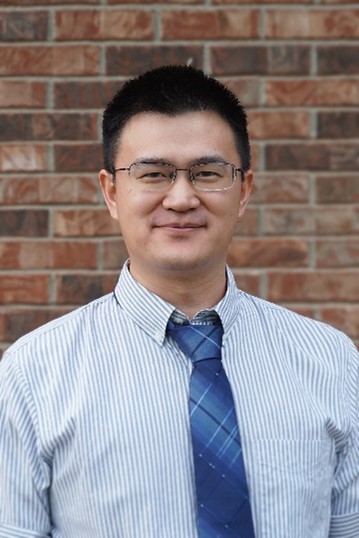 "Zhiliang has been highly productive on multiple research projects that take substantial time (e.g., years) to obtain the necessary data and develop, verify and apply the models. He has an unusually firm grasp of both experimental methods and sophisticated model." – Dr. David S. Kosson, CRESP Principal Investigator, Cornelius Vanderbilt Professor of Engineering, Vanderbilt University"
Research Assistant Professor
Department of Civil & Environmental Engineering
Vanderbilt University
https://engineering.vanderbilt.edu/bio/zhiliang-chen
Zhiliang Chen's connection with CRESP began when he was a visiting Ph.D. student at Vanderbilt University in 2018. He had a great experience working on the development of a drying model for the cementitious radioactive waste form and felt that he wanted to come back and explore more interesting research topics. After receiving his Ph.D. in Engineering Thermophysics from the Zhejiang University in China in 2019, Zhiliang joined the research group as a post-doctoral scholar under the supervision of Dr. David Kosson, CRESP Principal Investigator. Today, he is serving as a Research Assistant Professor at Vanderbilt University.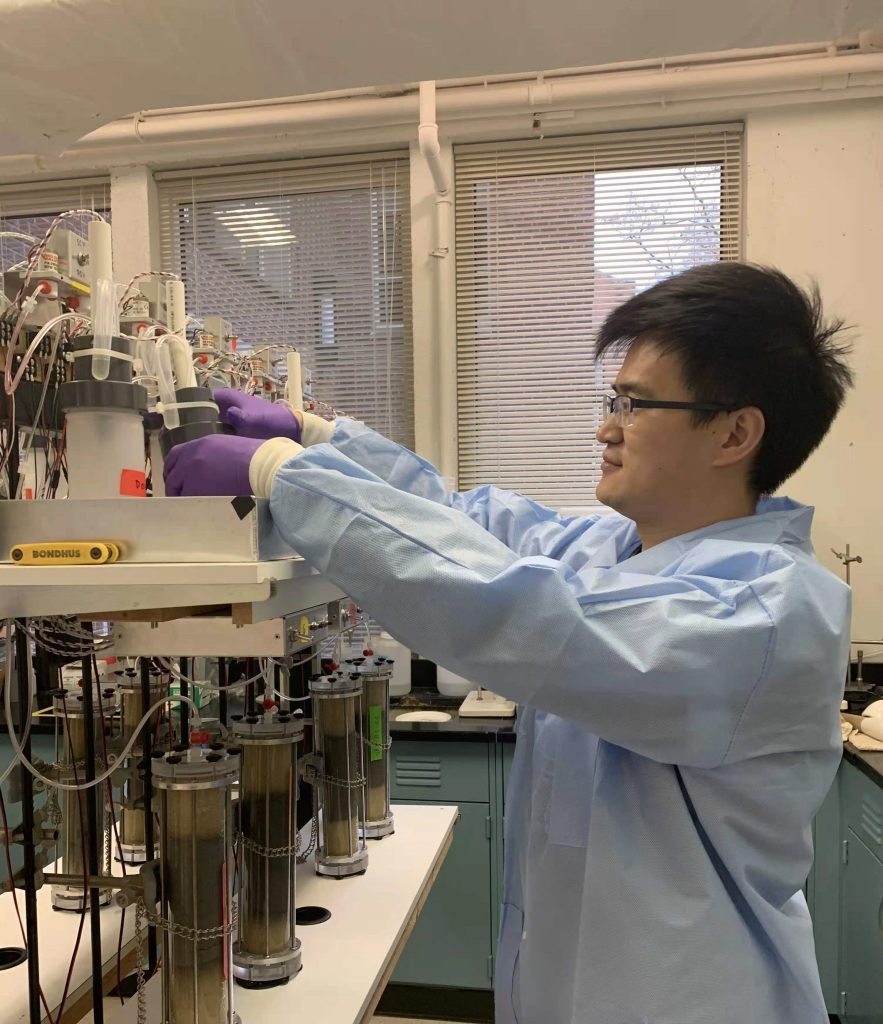 Zhiliang's research primarily focuses on developing a series of mechanism-based models based on experimental results to assess the long-term aging and leaching of a cementitious radioactive waste form under near-surface disposal scenarios. The goal of this work is to estimate the release of radionuclides with long half-lives from the waste form for over 1,000 years under field disposal conditions, taking into consideration the aging processes of waste form (i.e., drying, oxidation, and carbonation and their impact on the release rate of radionuclides). The outcome of this research has been reported and is being used by the DOE as scientific guidelines for the treatment of low activity waste at the Hanford Site.
"The models serve as our eyes, allowing us to see into the mechanisms that control the release rates of contaminants, and as rulers to evaluate if the radioactive waste form can meet performance objectives under near-surface disposal scenarios," said Zhiliang. "My work also helps to identify the key factors that affect the leaching of primary contaminants, which is beneficial for improving the design of both the waste form and the disposal facilities. More importantly, I have learned a valuable methodology of coupling laboratory mechanistic studies with field applications to assess the fate and transport of contaminants in the environment."
For the past several years, Zhiliang has been advised by Dr. David Kosson. "Dr. Kosson is an amazing advisor and my role model. He has not only provided me with countless guidance on my work, including experiments, model development, and paper writing, but has also potentially shaped my thinking pattern regarding science and engineering. He is also incredibly supportive of my decisions regarding work and life," added by Zhiliang.
Aside from his work on the cementitious radioactive waste form, Zhiliang is also contributing to assessing the integrity of the high-level waste tanks at the Hanford Site by developing models to estimate the degradation rate of the tank dome, wall, and base mat. Additionally, he is working with the team to extend the Leaching Environmental Assessment Framework (LEAF) to assess the fate and transport of organic contaminants, such as per- and polyfluoroalkyl substances (PFAS).