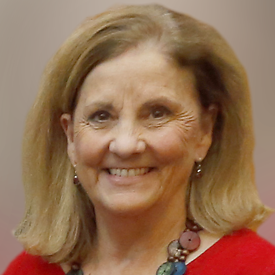 Jennifer Salisbury has served as a consultant on such issues as environmental cleanup, nuclear waste transportation, and natural resource development on public lands
Jennifer A. Salisbury
Project Review Coordinator, Vanderbilt University
Email: jasalisbury@cresp.org
Education
B.A., University of New Mexico
J.D., New Mexico School of Law
Brief Biography
After graduating from the law school, Jennifer A. Salisbury, JD, spent the first part of her career working in the United States Congress, including as Director of Legislation for a Senator.  Then, she also worked in the private sector as a civil litigator and in the public sector in such positions as Assistant United States Attorney and General Counsel of a state agency.
Later, her career shifted away from legal jobs and toward executive management positions in government, such as at the Department of the Interior, where she provided management oversight as Deputy Assistant Secretary of the federal Minerals Management Service and National Park Service. This was followed by a seven year stint as the Cabinet Secretary of New Mexico's natural resources agency.  While Secretary, Salisbury coordinated the state's efforts to ensure New Mexico's radioactive waste transportation safety program had been completely implemented by the time shipments of transuranic waste to the Waste Isolation Pilot Plant began in March 1999.
Since leaving government, Salisbury has served as a consultant on such issues as environmental cleanup, nuclear waste transportation, and natural resource development on public lands. Salisbury also has mediated legal disputes and been employed as a facilitator to help groups find common ground on controversial public policy disputes.
Selected Board Memberships
2002 – 2013 – Member, U.S. Department of Energy Environmental Management Advisory Board
2008 – Present – Member or Emeritus Member (Board Chair – 2013 – 2014), Statewide non-profit that fosters collaborative processes to develop concrete recommendations for tackling important state policy concerns
Selected CRESP Projects
Hanford Site-wide Risk Review Project
DOE-EM Regulatory Integration Project
Oak Ridge Reservation – Management Strategy for Disposal of Mercury