Eugene LeBoeuf
Professor of Civil and Environmental Engineering
Vanderbilt University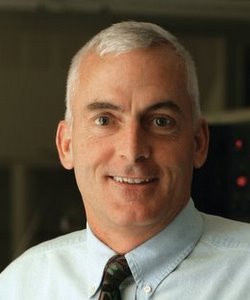 Email: eugene.j.leboeuf@Vanderbilt.edu
Education
Ph.D., Environmental Engineering – The University of Michigan, 1998
M.S., Civil Engineering – Stanford University, 1993
M.S., Industrial Engineering and Management Science – Northwestern University, 1986
B.S. with high honors, Civil Engineering – Rose-Hulman Institute of Technology, 1985
Master of Strategic Studies – U.S. Army War College, 2010
Research Interests
Environmental engineering, water resources engineering, water and environmental security, advanced characterization of natural organic matter, systems optimization and management, and contaminant fate and transport applied to groundwater, soil, and sediment systems.
Brief Biography
Dr. LeBoeuf is Associate Professor and Associate Chair of the Department of Civil and Environmental Engineering at Vanderbilt University. He also serves as the Director of Undergraduate Studies for the Department.
Professor LeBoeuf's research focuses on the fate and transport of contaminants in the environment, including engineered nanomaterials within groundwater, soil, sediment systems. Additional work focuses on application of advanced computational methods for optimization of hydropower production constrained by water flow and quality requirements and development of spill management information systems for inland waterways.
He has participated in or led external technical reviews on nuclear waste remediation for the Department of Energy including a range of technology approaches to accelerate cleanup of contaminated areas in vicinity of the Columbia River at Hanford, Washington
Professor LeBoeuf also serves as a Colonel in the U.S. Army Reserve where he currently serves as the Chief of Staff, 416th Theater Engineer Command, Darien, Illinois.
CRESP Projects:
Hanford Site-wide Risk Review
Additional Information:
Detailed profile – Vanderbilt University


for publications, presentations, reviews and reports