Mark D. Abkowitz
Professor of Civil and Environmental Engineering
Director, Vanderbilt Center for Environmental Management Studies (VCEMS)
Vanderbilt University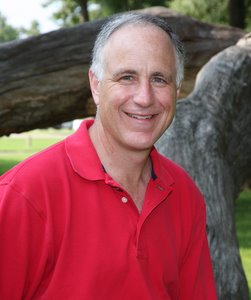 Email: mark.abkowitz @Vanderbilt.edu
Education
Ph.D., Civil Engineering, transportation, Massachusetts Institute of Technology -1980
M.S., Civil Engineering, transportation systems analysis, Massachusetts Institute of Technology -1976
B.S., Civil Engineering, Massachusetts Institute of Technology -1974
Research Interests
(link to Vanderbilt Profile: Research page)
Brief Biography
Mark Abkowitz holds an appointment as Professor of Civil & Environmental Engineering at Vanderbilt University, and serves as Director of the Vanderbilt Center for Environmental Management Studies. Dr. Abkowitz received his B.S., M.S. and Ph.D. degrees in Civil Engineering from Massachusetts Institute of Technology.
Dr. Abkowitz specializes in enterprise risk management, hazardous materials transportation safety and security, assessing the impacts of energy choices and climate change, and the strategic and operational deployment of intelligent transportation systems. He has authored over one hundred publications on these topics, and has appeared on National Public Radio, Fox National News and CNBC to discuss issues of national importance. Dr. Abkowitz is currently a member of the Nuclear Waste Technical Review Board, having been appointed to this position by President George W. Bush in June 2002. He is the recipient of the 1996 Distinguished Service Award from the National Academy of Sciences for his leadership role with the Transportation Research Board.
Dr. Abkowitz has served as a researcher and consultant to a wide variety of businesses and government agencies. An accomplished public speaker, Dr. Abkowitz has addressed audiences at several national and international forums. He is the author of Operational Risk Management – A Case Study Approach to Effective Planning and Response, recently published by John Wiley & Sons. He is also a weekly contributor to the Monday Risk Report, a blog devoted to discussing world events that have important risk management implications.
CRESP Projects
The Effect of Climate Change on the Long-Term Performance of Disposal Facility Cover Systems, Faculty Investigators: Jim Clarke (PI), Mark Abkowitz (co-PI)
Publications (CRESP)
Worthy, R.W., M. Abkowitz and J. Clarke, "Analysis of Modeling Capabilities to Predict Disposal Facility Cover Design and Performance at DOE Sites," Proceedings of Waste Management 2011, forthcoming.
Abkowitz, M.D., "Transportation of Nuclear Materials", book chapter in Chemistry of Nuclear Fuel Cycle, Vanderbilt University Press, forthcoming.
Committee Service
Member, Nuclear Waste Technical Review Board, Presidential appointment.
Member, Committee on Hazardous Materials Transport, Transportation Research Board, National Academy of Sciencest
Additional Information:
Detailed profile – Vanderbilt University


for publications, presentations, reviews and reports