Jane B. Stewart
Director, International Environmental Legal Assistance Program
Frank J. Guarini Center on Environmental and Land Use Law
New York University School of Law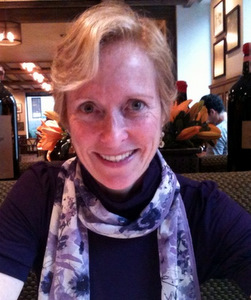 Email: jbs6@nyu.edu
Education
J.D., New York University School of Law, 1979 – Root-Tilden Scholar; Awarded Vanderbilt Medal
A.B, Brown University, Magna Cum Laude, 1976
Research Interests
History and evolution of U.S. nuclear waste law and policy
Law and policy governing the development of repository and interim storage facilities for TRU, SNF and HLW
Legal issues relating to WIPP and Yucca Mountain
International law, policy and experience concerning disposition of nuclear waste;
Legal issues relevant to remediation of DOE sites
Brief Biography
Jane Bloom Stewart is an environmental lawyer with over 30 years' experience in both the public interest and private sectors. She served for 11 years as Senior Staff Attorney in charge of hazardous waste management and remediation issues for the Natural Resources Defense Council (NRDC) and practiced environmental law for over half a decade at the law firm Paul, Weiss, Rifkind, Wharton & Garrison in New York, representing major firms on environmental compliance and liability issues. Since 1996 she has she has directed the International Environmental Legal Assistance Program at NYU School of Law, which she founded. She has advised and consulted with international organizations, government agencies, and non-governmental organizations in the U.S. and developing countries on a wide variety of environmental law and policy reform initiatives.
Ms. Stewart is also one of the core personnel of CRESP, where her research focuses on the history and evolution of nuclear waste law and policy in the U.S. and options for the future, including lessons learned from the WIPP and Yucca repositories, options for interim storage of SNF and HLW, and options for managing GTCC waste.
CRESP Projects
Nuclear Waste Policy and Law
Publications
Ms. Stewart is co-author with her husband, NYU Professor Richard B. Stewart, of the forthcoming book, Fuel Cycle to Nowhere, to be published by Vanderbilt University Press in 2011.
Additional Information:


for publications, presentations, reviews and reports