Jiannan (Nick) Chen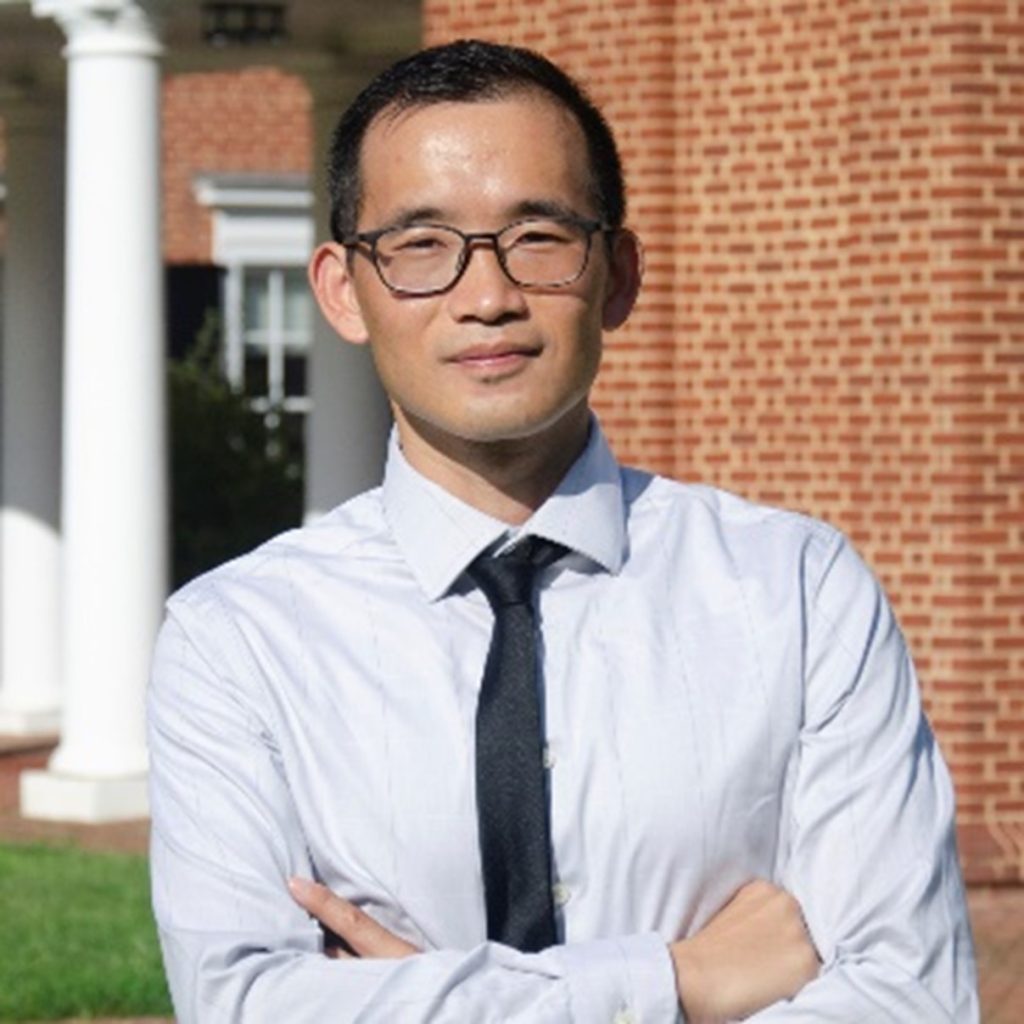 "Jiannan "Nick" Chen is one of the most creative and hard-working researchers I have known in my career. His work on engineering barriers and coupled modeling of geoenvironmental systems is defining the frontiers of knowledge in the discipline." – Dr. Craig H. Benson, NAE, University of Wisconsin at Madison.
Jiannan Chen, who likes to go with Nick, obtained his Ph.D. degree in Geological Engineering at the University of Wisconsin. After graduation, Nick took his postdoc position at the University of Virginia, where he began his connection with CRESP. Nick is an assistant professor at the University of Central Florida since 2020.
Nick's research focuses on the hydrological behavior of the containment system to dispose of radwaste under various closure and lining conditions. His work aims to evaluate the hydrological conditions of the disposal facilities at pre-closure and post-closure conditions under site-specific climate and geological conditions. His study provided the key hydrological parameters for determining the release of contaminants from the waste forms. Nick's work has been directly applied to the DOE Hanford Site and Environmental Management Waste Management Facility near Oak Ridge, TN.
"My research supports the environmental evaluation of the waste forms under field scenarios for the near-surface disposal," said Nick, "I'm developing a series of hydrological models that evaluate the performance and safety of the containment system." Collaborating with Drs. Kosson, Brown, and Garrabrants at Vanderbilt University, the models that Nick's research team developed help to understand the critical hydrological conditions for contaminant release and transport. His team is supported by CRESP, where Nick gains crucial supports of his early career.
Nick also collaborates Dr. Craig H. Benson, who is his former advisor and a member of the National Academy of Engineering at the University of Wisconsin at Madison. "Dr. Benson is a fantastic advisor. His experience in the Hanford barrier and liner system set a solid foundation of my research work with CRESP," added by Nick.
Besides Nick's work for CRESP, he is the leading PI of the Pollutant Fate and Transport Processes and Geochemistry Laboratory (PFTPG) rooted in the smart cities initiatives at UCF. Outside his research work Nick is a semi-professional soccer player who competed in the UPSL league in Central Florida.