Florence Sanchez
Associate Professor of Civil and Environmental Engineering
Vanderbilt University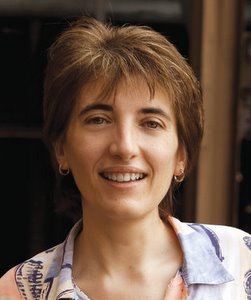 Email: florence.sanchez@Vanderbilt.edu
Education
Ph.D., Environmental Eng. (Waste Sciences & Techniques) – National Institute of Applied Sciences (INSA), Lyon (France), 1996
Diploma of Advanced Studies (DEA), Environmental Eng. (Waste Management &Treatment) – National Institute of Applied Sciences (INSA), Lyon (France), 1992
Diploma of Engineering, Energy Eng. (specialization in Chemical Eng.) – National Institute of Applied Sciences (INSA), Lyon (France), 1992
Research Interests
Performance and durability of cement-based composites under various environmental conditions, mechanical stresses, and weathering forces
Nano-engineering of cement-based composites
Molecular dynamics modeling at solid-liquid and solid-solid interfaces
Mass transport processes with chemical reactions in porous media
Leaching assessment and methods
Brief Biography
Dr. Sanchez is an Associate Professor in the Department of Civil and Environmental Engineering. She specializes in the study of interfacial interactions (chemical and mechanical) and mass transport processes coupled with chemical reactions as applied to advanced, cement-based composites and environmental systems.
Professor Sanchez's research interests include multi-scale experimental characterization (mechanical, chemical, and physical across nano to macro length scales) and computational modeling (molecular dynamics modeling and coupled reactive mass transport modeling) of the nano-engineering, performance, and durability of cement-based composites.
Dr. Sanchez is the recipient of a National Science Foundation (NSF) CAREER award in 2006.
CRESP Projects
Cementitious Barriers Partnership
Publications
Kostelnik, K.M., J.H. Clarke, J.L. Harbour, F. Sanchez, and F.L. Parker. 2006. A Sustainable Environmental Protection System for the Management of Residual Contaminants. Research in Social Problems and Public Policy 13:117-137
Committee Service
Chair for the American Ceramic Society's Cements Division, 2009 -2010
Member of the Transportation Research Board Task force on Nanotechnology-Based Concrete Materials (AFN15T)
RILEM technical committee on Reinforced Concrete in the Context of Nuclear Waste Management (TC 226-CNM)
American Concrete Institute's committee on Materials Science of Concrete (ACI 236) and subcommittee on Nanotechnology of Concrete (ACI 236D).
Additional Information: